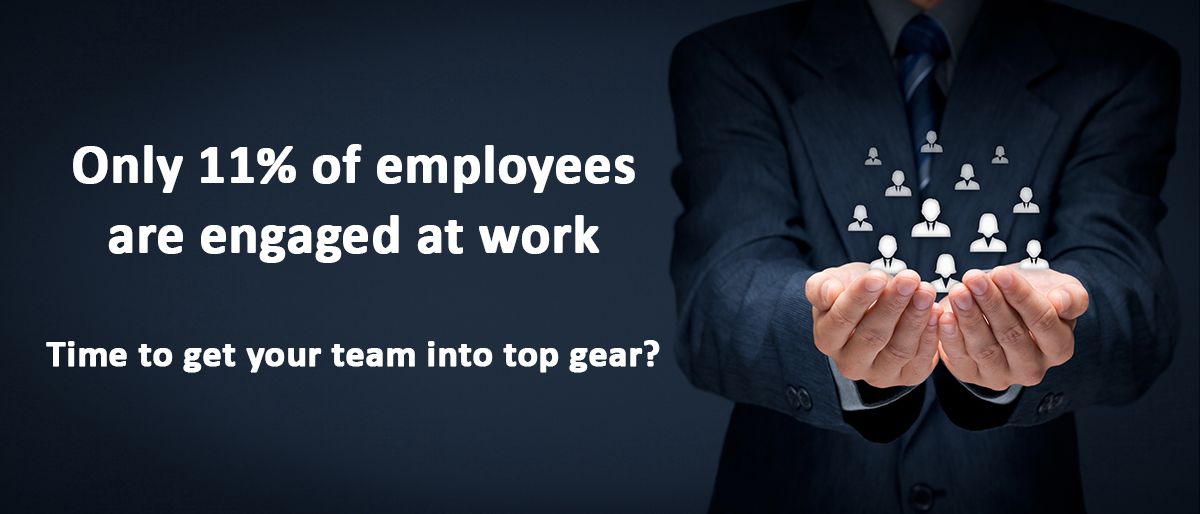 Building a winning team that consistently hits target is a challenge that few sales leaders have mastered.
Research from Gallup Inc. proves that the key to unlocking performance is your leadership - how you inspire your team by providing Trust, Hope, Stability and Compassion.

Highly effective leaders, Gallup has determined, understand their innate talents and strengths and use them to inspire others - developing a unique style which enables them engage their teams to exceed goals.

Gallup recently conducted global research on companies that have implemented strengths-based management practices. They found that 90% of the groups studied had an average increase in sales of 15%.
The strengths-based approach is a radical breakthrough in personal and team development. It is already embraced by FaceBook, Microsoft and Rackspace who call it their "secret sauce.
Not your average sales training company
The key to success is to fully understand how to apply your greatest talents and strengths in your everyday life. People who focus on their strengths are six times as likely to be engaged at work.
We can show you:
What the best leaders do to tie their engagement practices to business outcomes
How to create a workplace where people want to show up, work hard and stay
How Gallup's newest tools and resources will improve employee engagement so your team can be more productive
Kevin took time to understand our business requirements and worked hard to deliver an outstanding value proposition. His commitment to our account yielded several years of business together. His integrity and personal service made working with him a pleasure.
I had the pleasure working with Kevin for the last two years. Kevin is a seasoned Sales professional who successfully developed the Searchmetrics business in the UK and the Nordics. He is a very structured person, very accomplished in managing expectations as well as customer relationships and last but not least a lot of fun to work with.
I worked with Kevin recently in his capacity as a Clifton Strengths Coach. Kevin carried out a number of assessments for my team and did a fantastic job helping them understand their strengths and to work out how they can use these strengths to develop their professional and personal lives. Kevin certainly knows his subject - he is a positive coach who shared some great advice and the feedback I received from the team was very complimentary. We will be certainly using his services again next year.
Kevin has a wealth of experience working with partners and knows how to build lasting and mutually beneficial relationships. Kevin communicates well throughout any project, is never above rolling up his sleeves and brings his knowledge and sense of humour to the benefit of the organisation and his colleagues. He's a resourceful problem solver who always seems to know the right person or company who can help.
"
Sales Code is a Gallup partner company but not part of Gallup. Sales Code coaches are not employed by Gallup and our work is provided by Sales Code coaches, not by the Gallup organization.