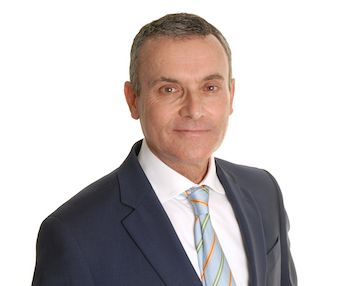 Welcome to Sales Code
Over the past 30 years I have had the privilege of leading high-performance sales teams for Blue Coat Systems, Salesforce, SonicWall and Symantec. I have also been responsible for building EMEA sales teams for challenger brands such as Webwasher (acquired by McAfee), Evergage (acquired by Salesforce) and Searchmetrics.

I am now on a mission to help leaders in the technology sector transform themselves into the coaches that their employees want to work with and for.

Research from Gallup® proves that the key to unlocking performance is your leadership - how you inspire your team by providing Trust, Hope, Stability and Compassion.

Highly effective leaders, Gallup® has determined, understand their innate talents and strengths and use them to inspire others - developing a unique style which enables them engage their teams to exceed goals.

Gallup® recently conducted global research on companies that have implemented strengths-based management practices. They found that 90% of the groups studied had an average increase in sales of 15%.
As your Gallup® Certified Strengths Coach I will:
✶ Help you to understand your talents and how to harness them
✶ Develop a strengths-based coaching program for your team
✶ Give you more time to provide the leadership they need